Receive rich push notifications for new user reviews on the App Store.
Pick as many iPhone, iPad or Mac apps as you like and App Review Monitor will find all the reviews posted for them from around the world.
The App Store is available in over 150 countries, but most the time you're only seeing the reviews in your local country; missing out on valuable customer feedback. App Review Monitor combines all these sources into a single, easily manageable, inbox.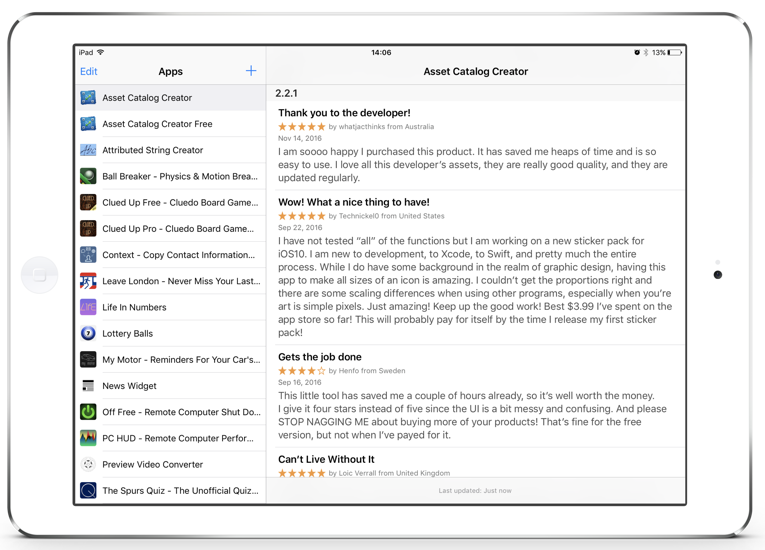 Features
Push notification alerts for new reviews
Works with iPhone, iPad and Mac App Stores
Translate reviews into English
Monitor reviews for any number of different apps
Browse reviews from all stores in all countries
Share or export reviews however you want
Sync your saved apps and reviews across all your devices
Universal app for iPhone and iPad (maybe Mac at some point)
Adaptive layout, with support for split screen multitasking and dynamic fonts